Mason Brook Nursery Landscape Materials
Mason Brook offers a variety of landscape materials for your yard and garden. These products offer many benefits including weed control, soil and moisture retention and long-lasting beauty. Ask one of our landscape professionals about how these products can work for you.

Bark Mulch
We carry several different mulches based on your choice of color. You can pick it up or have it delivered. Please ask about our delivery area.

Hemlock Blend – A nice auburn-red mulch available by the yard.

Dark Black – A rich black mulch available by the yard.

Available in 3 cubic foot bags are: hemlock, black, pine, natural cedar and red cedar.


Loam
We carry a rich uncut garden loam. No sand or fillers have been added. Great for gardens or seeding a new lawn. Available by the yard. We also carry nice topsoil in 40 pound bags.


Stone products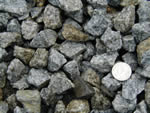 New this year, Mason Brook will be adding some popular stones used by many homeowners. Can be used for drainage or for cosmetic purposes.

¾ Drainage Stone – Available by the yard

¾" Gravel – Available by the yard

Available in bags are: ¾" white decorative stone, ¾" brown river stone

Landscape Amendments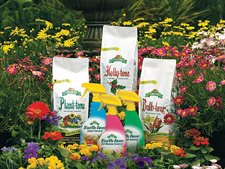 We carry everything you'll need to prepare your soil for healthy plantings. Ask our landscape professionals how these products can help make your project a great success. Available in bags or bales are:

Peat Moss

Potting Soil and Organic Potting Soil

Composted Cow Manure

Topsoil

Garden Lime (to raise soil ph)

Garden Sulphur (to lower soil ph)

Home Delivery
Mason Brook can deliver the materials you need right to your yard, saving you time on your project. From bark mulch and loam, to sod, crushed stone, and large trees and shrubs, we'll get it there when you need it.